1. Flash Effect Highlights
The flash effect is being called the new ombre. It's set to be one of the hottest hair trends for fall and a definite must-try. Flash effects highlights are highlights carefully made to replicate how the light hits your hair, especially a camera flash. Just enough color is lifted in strategic places to replicate glossy shine which is perfect for dark hair.
Who Should Try It: Brunettes with medium to long hair
DIY Ability: Low: Definitely spend the money on getting it done right by a salon professional.
Maintenance: Low: Great for college students on a budget!
2. Single Side Braid
Popular on celebs like Liv Tyler and Kate Bossworth last year, the single side braid is the perfect way to channel Rihanna's side-shaved look without giving your parents a heart attack. It's a young and playful look with just a hint of edginess that's perfect for the trendy inclined student.
Who Should Try it: Everyone: It looks good on long, short, and medium length hair.
DIY Ability: High.
Maintenance: Low: This is a one-day look that only needs a bit of mouse and hairspray
3. Long Straight Hair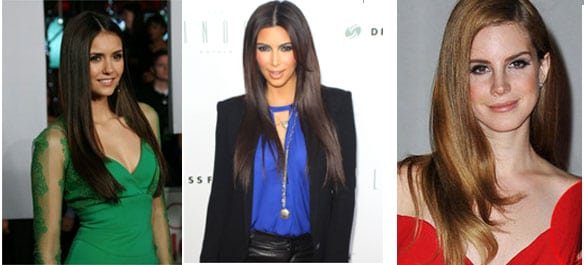 Summer may be the perfect time for curls and beach waves but fall is the perfect opportunity to surprise all your classmates with a new look: long, straight, glossy hair.
Who Should Try it: Wavy to Medium curly hair
DIY Ability: Medium. We suggest getting a keratin treatment at a salon or using Zelo's home keratin kit to help temporarily relax the curls and to make your morning styling regimen easier.
Maintenance: Medium: Post keratin hair needs minimum styling and upkeep to maintain the straight effect. Add a dose of hair gloss each morning to keep your hair shiny and the ends healthy.
Stay Connected!
Follow us on Twitter
Like us on Facebook
Delight yourselves with our Pinterest Boards