Need the latest headlines in hair trend news? Come back every Monday for the The Frizz Report for the top styles, hair transformation, and runway trends of the previous week.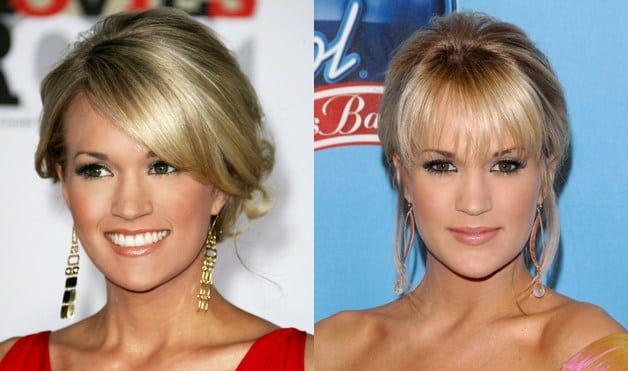 Carrie Underwood gets some fringe! Does she have the "face" to pull them off, or was she better suited with her long, more natural face-framing sweep? [Cele|bitchy Reports]
Cheryl Cole wears a sky-high (and in my opinion, glamourous looking) beehive during London Fashion Week, and Glamour rips her to shreds. Turns out, the columnist wasn't alone in this opinion, because disapproving reader comments abound on this article – one person even said their grandmother found it "offensive". Was that necessary? [Read the Glamour Article]
Milan fashion week produced heart stopping hair. Vogue stated that "Fendi redefined the term 'high hair'", while Dolce & Gabbana's as well as Giorgio Armani's models wore waves pinned in a soft, flyaway fashion. [More on hair from MFW]
Any trends you saw hitting the headlines last week that are noteworthy?