Some days are just bound to be filled with frizz, but it doesn't mean we just give up on styling our hair right off the bat. When I think there's a possibility that my hair will get the best of me, but still want to give style a try, I go for anything that gets my hair slicked back and out of my face. Even if my best attempt to straighten my hair goes haywire throughout the day, my look will remain strong because I have my face neatly framed.
A Braided headband is a perfect technique to pull your hair back, maintaining a put together look no matter what chaos your hair ensues.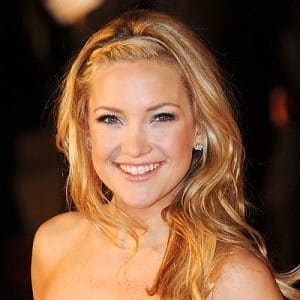 Kate Hudson wearing a french braided headband, photo courtesy of the Examiner
There are two basic ways to get this look. The first, which is a french braided headband, works with any length of hair.
You can choose to braid of one side of your part, down both sides, or simply do a french braid all the way across – all you need to do to vary this style is start the braid in a different place. Simply use a comb to separate and inch to an inch and a half band of hair along your forehead hairline, and tie the rest of your hair back to keep it out of the braid. Start the braid wherever you prefer – at your part, or back behind your ear – and french braid all the way along your hairline. Secure the end with a thin hairband or hair pins, and let down the rest. Voila! You have a french braided hairband.
Check out this video for a visual, especially if you have short hair:
The second way to create this look is by braiding one or two three strand braid(s) and wrapping them across your head for a single or double headband.
To do this, you will need long enough hair that it will wrap all the way across your head. For a single braided head band, separate a chunk of hair from down behind your ear at the base of your scalp – how much hair you separate out is determined by how thick or thin you want your headband braid to be. Braid the entire section all the way down and secure at the end with a hair tie. Then, cross the piece over your forehead, and secure under the opposite ear with hair pins. For a double braided head band, separate out and braid two sections of hair from behind each ear. Cross-cross them across your forehead, and secure on either side behind opposite ears with hair pins.
And again for a visual, check out this video from LuxyHair:
Also, if you hair becomes too rebellious throughout the day for even the braided headband to keep in check, you can always pull the rest of your hair up into an undone bun or ponytail, and still maintain the super classy look.