We live in the digital age, and it's fascinating, isn't it? We are all on the internet. No, not just sitting here looking at the screen, but we actually have virtual lives on the internet – e-mail, Facebook, Twitter, etc – social media and online dating have made it possible for us to really live on the web.
A friend was showing me the other day pictures she had altered with Photoshop – some just to play with the colors, some to adjust the light – and then one, which she said she had posted the photo shopped version of on her Facebook page. She had blurred her skin, altered the colors, and changed the shadowing to make the picture look completely different.
It made me recall all the reoccurring photo-shopped scandals we've encountered over the years.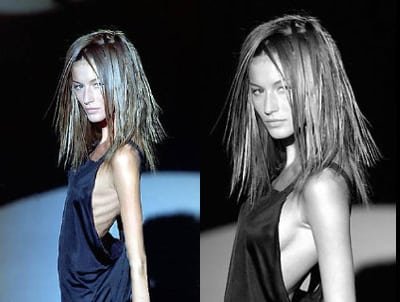 I know this topic is brought up time and time again over the decades since the advent of photo editing technology, but why hasn't anything changed? We are still so hungry for perfection that we are willing to look past the fact a picture we see in a magazine has been pinched and stretched beyond normal human proportions and not only admire the photo, but think to ourselves – "man, I want a body like that".
What's shocking is that some tiny tweaks are so not necessary – like Kim Kardasian's hips getting smoothed out, or Cameron Diaz's tummy tucked in the photo below.
I, for one, would love a magazine of ALL real-life women. No photo-shopping allowed. I would rather see some reality rather than yet another pinup of unattainable "thinspiration".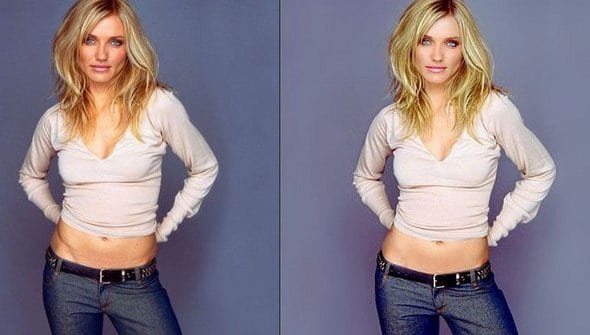 What do you think – are we aware of the fact nearly every photo published is now edited, or are we blinded by wants of perfection?