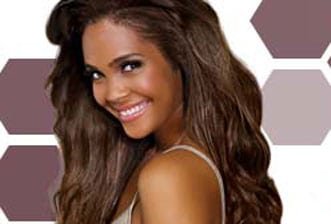 Career Opportunities
Marketing Assistant
Job Description
Job Objectives:
Our Company is a cutting-edge distributor of hair care products. The company is a brand owner, market to OTC, hair professionals, and private label company for successful leading brands
The primary focus of the Marketing Assistant is to carry out the daily marketing activities for the Group. Key tasks include the development of collateral material for all different channels, such as online, retail, publications, and trade show events, in addition to collaborating on the efficiency, consistency, and overall timeliness of all marketing and project activities.
Key responsibilities & duties include, but are not limited to:
Collaborate with the marketing team in building the brand(s) equity.
The marketing assistant and its colleagues are the guardians in protecting the brand(s) equity by making sure the procedures and implementation are in line with the company's strategy.
Working with the Marketing and Sales Department on the initiative decision-making process.
Assisting in the development of targeted content and campaigns tailored to online activities, retail, publications, and trade shows.
Assisting on the composition of marketing plans with input from various stakeholder groups (deliverables, goals, etc.)
Collaborating on assigned marketing activities and assisting in managing timelines, through frequent stakeholder updates, team meetings, and working closely in other areas of marketing (interactive, production, programs, product, etc.)
Assisting in the implementation of strategies; execute marketing activities by specific channels.
Promoting & communicating initiatives via channel management meetings, sales calls, and e-mails.
Using metrics to meet goals and report of findings.
Developing channel-specific content and co-branding of marketing collateral, when appropriate.
Coordinating tradeshow and event activities, including procurement of space and show services, shipping of trade show booth materials, graphics, and supplies, in addition to tracking expenses.
Researching upcoming tradeshow information and entering show dates, locations.
Ideal qualifications and experience:
Bachelor's degree in marketing.
2+ years experience in marketing, sales.
Adobe Photoshop, Illustrator experience.
Advanced knowledge of graphic design.
Excellent writing skills.
Experience in channel marketing preferred.
A mix of strategic and tactical ability preferred.
Collaborative work style.
An excellent communicator: face to face, presentation, written.
Proven ability to set priorities and lead initiatives.
Well organized.
Creative thinker.
Strong computer skills with a high level of proficiency in Microsoft Word, Excel, and PowerPoint.
Ability to work independently and in a team setting.
Ability to travel on an occasional basis.
Email resume: info@zelocare.com
Stylist & Administrative Assistant
Job Description
Job Description:
The Stylist & Administrative Assistant's position is a diverse position that involves daily and sometimes routine functions as needed. The Administrative Assistant will serve to support all companies's objectives. She/he will be responsible for generating online sales and implementing Professional and Consumer Education programs, email marketing, Customer/Client tracking and support. Support and assist customers/clients understanding the proper use of products, problem-solving, handling disputes and promoting additional products via telephone live chat, website, email, and social media networks.
Duties and Responsibilities may include but is not limited to the following:
a) Generate online sales by maintaining consistent contact with prospects and existing clients and customers through all available communications channels.
b) Maximize company interactions through the use of "Boca Academy".
c) Recommend and implement approved online promotional offers with the objective to increase sales
d) Implement Professional and Consumer Education programs
e) Participate in product testing, in-house demonstrations programs.
f) Assist management in staying current on latest salon trends and services
g) Responsible for maintaining training center facilities
h) Receiving and responding to inbound phone calls and emails from new and or existing customers, explaining the use of the products.
i) Outbound calls to ensure customer or client satisfaction with product and service.
j) Monitor website "live chat" and company emails for questions.
k) Respond to inquiries from Professionals and Consumers promptly.
l) Process all online orders received promptly.
m) Maintain CRM system so that it is current at all times.
n) Facilitate distribution of email newsletters as needed.
o) Notify management of any unresolved issues immediately.
p) Proactively propose updates to improve client relations
q) Report and maintain a log of key customer comments including product performance, satisfaction, and suggestions.
r) Responsible for ensuring that the physical inventory is in line with the inventory management software.
Required Skills:
Extremely well organized
Proactive and solution oriented
Strong interpersonal skills,
Excellent writing and communication skills
Typing 35-55 wpm,
Proficient in the use of Microsoft software, Word, Excel and PowerPoint
Ability to research (online)
Ability to problem Solve
Education: Licensed cosmetologist, two year Degree in Communications, PR or advertising. Social Media skills a plus.
Email resume: info@zelocare.com