Choosing the right hair color can be confusing. There are a ton of colors to pick from in today's market, ranging from natural red, brown, blonde, and black hues to every other color in the rainbow. To even begin to make a decision on what color best suits you, you must start by learning about your personal color palette and how the various products work.
1. Determine what you need the hair color to do for your hair. Are you trying to cover the gray? If so, you'll need to use a product that's designed to penetrate stubborn gray shafts. If you're looking to highlight your existing color, you'll need to choose a product that has multiple tones to achieve the effect. If you are looking to completely change the base color, you must first decide what color will work best for your skin tone to narrow down potential options.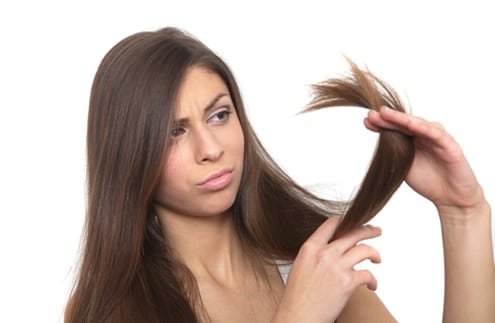 2. Identify what your "color palette" is. Figure out if your skin is warm or cool toned. You are a warm tone if your skin is pale colored with peach undertones or brown with pink or caramel undertones. You're considered a cool tone if your skin is pale with pink undertones, olive colored, or very dark brown.
3. Decide how long you want your new color to last. There are temporary colors, semi-permanent options, and permanent colors.
Temporary colors last through only a few shampoos. Semi-permanent colors will give you color for a few months or longer depending on your hair washing routine. Permanent colors will dye your hair the shade of your choosing until you either cut it off or color it again.
4. Consider what type of coloring you want to use. Henna dyes are organic products made from natural substances but are generally more limited in choices of color. Chemical rinses are human-made but offer the widest variety of color options.
5. Select a color that's right for your skin tone. Warm tones should look for deeper browns, blondes, or reds with keywords in the title such as gold or golden and highlights of reddish color. Cool skin tones should opt for medium browns, blondes, or reds with keywords such as medium or ash with honey or golden colored highlights.
6. Use a software program or website to preview your new hair color. These programs allow you to upload your photo to try on hair colors virtually before committing to the color. If don't have Internet access or are unable to find a program, consult salons in your area because many may offer this virtual service prior to coloring.